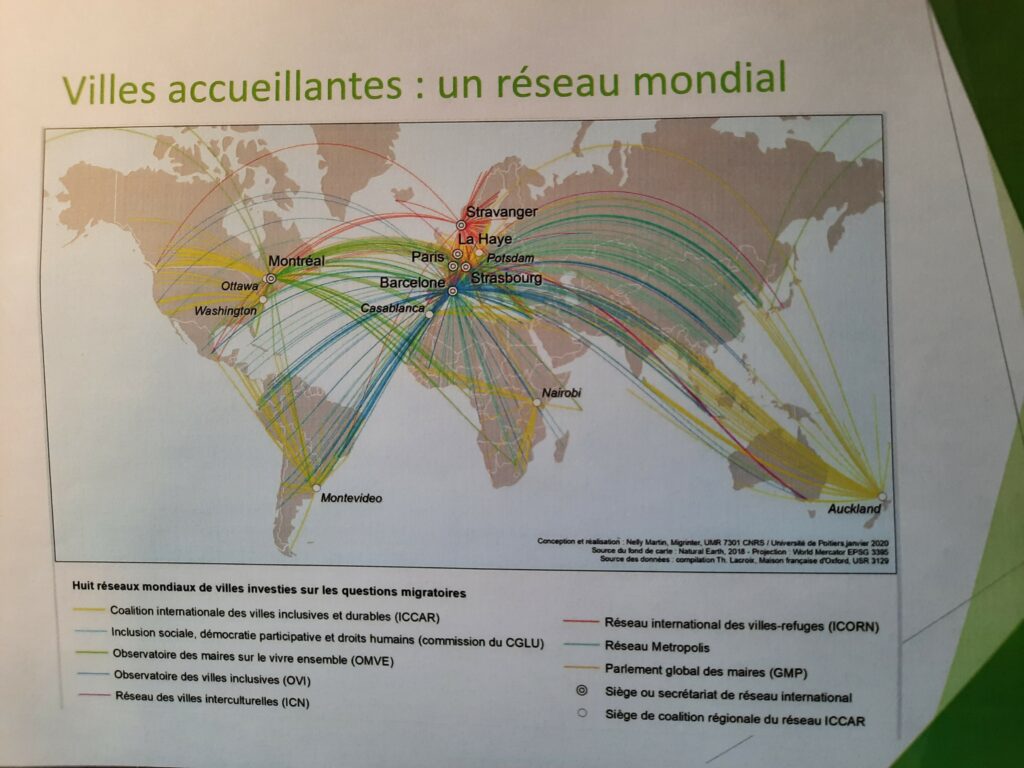 As part of its monthly "rendez-vous", the SFU (French Society of Urban Planners) organised on 29 November 2021 a zoom discussion on the theme of MIGRATION which brought together more than 35 participants; among them Damien Carême, Member of the European Parliament, President of the National Association of Welcoming Cities and Territories ANTIVA (today 37 French cities and territories).
The meeting was moderated by two planners who are members of the Executive Committee of the European Council of Spatial Planners; Chantal GUILLET, Secretary General of the CEU (and of the French Society of Spatial Planners) and Catherine VILQUIN, Administrator of the CEU and delegate of the CUB (Chamber of Spatial Planners of Belgium). Both are involved in the CEU's "Migration and Inclusion" working group, with Catherine as co-chair. This presentation was based on a collection of data from our two countries: France and Belgium.
You can also find all the (long) debates that followed on the SFU Youtube channel.