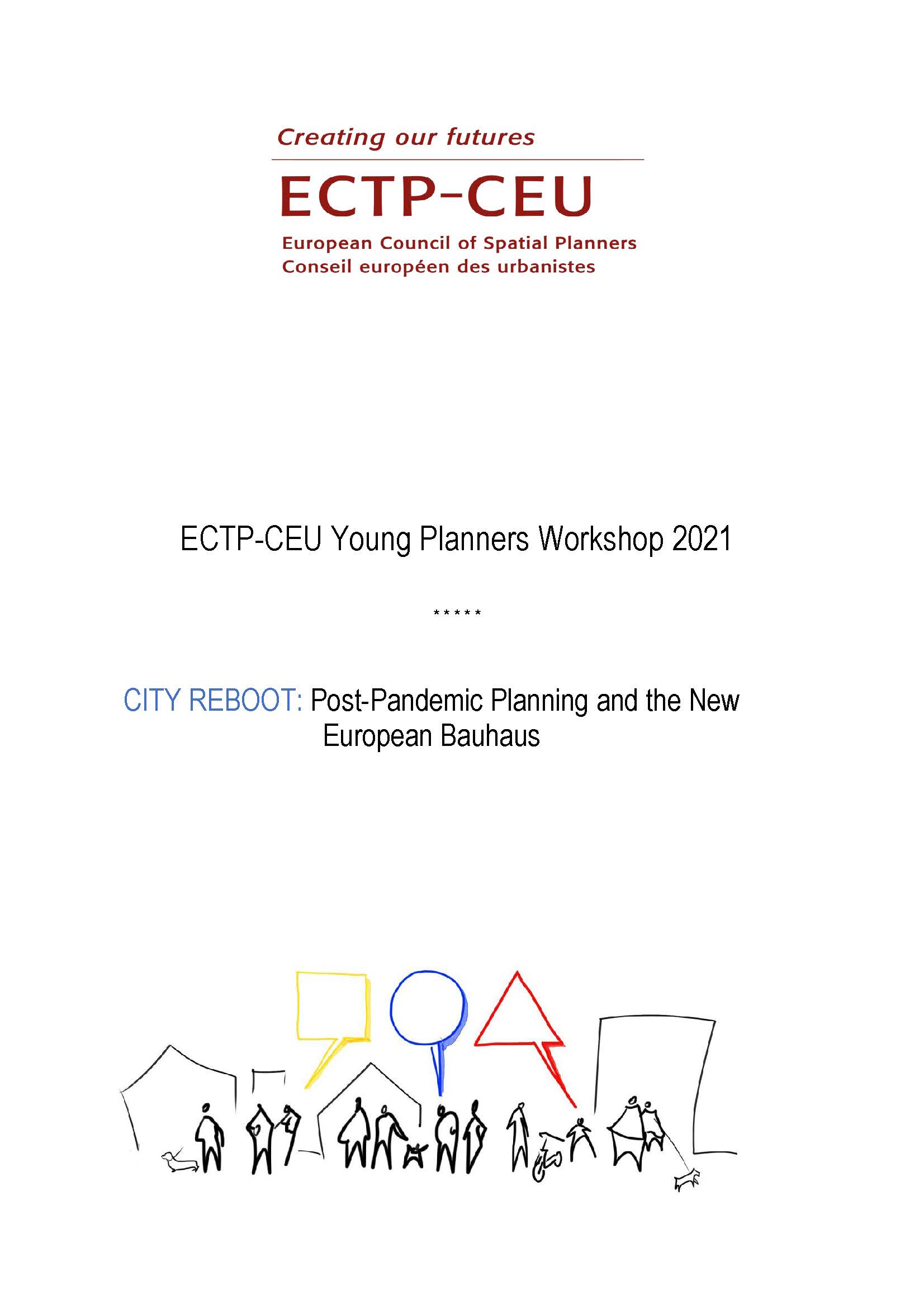 ECTP Young Planners 2021

This year's topic builds on the initiative launched by Ursula von der Leyen (President of the European Commission) called New European BAUHAUS (NEB) which aims at a holistic approach to our built environment, seeking to combine design, sustainability, accessibility, affordability and investment to contribute to the implementation of the European Green Deal and, at the same time, to reinforce economic, social, environmental and cultural values.This NEB initiative defines the shared values of sustainability, aesthetics and inclusion, because -as the President of the European Commission stated- with regard to "the wave of urban renewal carried by NextGenerationUE, it is not only an environmental or economic project, it must also be a new cultural project for Europe".The selected "Young Planners" 2021 projects will be presented at the ECTP-CEU General Assembly in October 2021 in Athens (health conditions permitting) and will be published in an e-book.
! ! Applications must be sent before 29 April 2021 ! ! !  
Joint project Lincoln Institute – ECTP.
Last March, Lincoln Institute and ECTP-CEU signed a contract for a joint project.
The objective is to collect best practices, harnessing the power of spatial planning for a Just Recovery across Europe underpinned by a wider agenda for Resilience, Renewal and Growth.
By doing so, we want to implement our Re-START-Europe Declaration. Taking the latter as a starting point, we want to highlight qualitative responses to Covid-19 which is accelerating trends and creating new trajectories that are re-shaping our towns and cities. Revitalised Spatial Planning is needed to manage the new economic geography of Europe being created by new business practices, home working and more localised and diversified supply chains. A return to "Business as Usual" trends and policies will threaten the foundations of communities all across Europe.
Thanks to efforts of Armando Carbonell (Lincoln Institute), Vincent Goodstadt (honorary president ECTP), and Joris Scheers (secretary-general ECTP) we managed to obtain a budget for this project. Together with our member organisations we will develop this project the coming months.
More info to come soon.
(Lincoln Institute – https://www.lincolninst.edu/ )